NEW from BMC Air Filter – CARBON RACING FILTER – CRF668/01
Complete Carbon Fibre Air Box for Ferrari 458 Italia. (458 ITALIA 4.5 V8 VCT 2010 on.)
Full carbon 100% handmade in Italy, extreme performance, up to 20+ HP ….
The CRF668/01 Carbon Racing Filter is a full complete airbox kit. 7% more air volume, 15% less weight and double cone air filtering for +80% filtering area.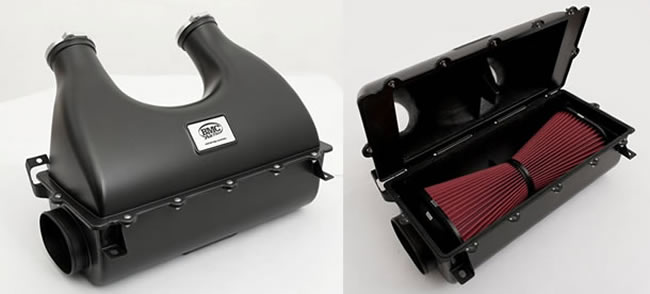 The CRF, Carbon Racing Filter, is BMC's new high performance sports air filter designed for road and competition vehicles. It features a 100% carbon fibre support structure with a cotton air filter.
The CRF has been designed and produced entirely by the BMC Racing and Advanced Composite Division, which is wholly concerned with the development of air filters and aspiration systems for the racing world: Formula 1 / MotoGP One / World Superbike.
The CRF has been created from extensive BMC knowledge acquired through more than 10 years of experience in the racing sector, which has brought high level results and increased performance to super-sports engines.
The CRF air filter makes use of innovative technical solutions to optimize the flow dynamics of the direct air into the engine. The result is better air flow passage in the intake phase thereby maintaining constant air-box pressure.
The CRF filter was conceived with the objective of withstanding the vibrations and heat produced in movement both in normal road and intensive track use.
The CRF filter, as are all BMC filters, can be regenerated and reused. Once the saturation level has been reached the filter can be regenerated through a process of washing and re-oiling using the appropriate BMC washing kit.
Watch this Ferrari 458 dyno test fitted with CRF668 by BMC Air Filters.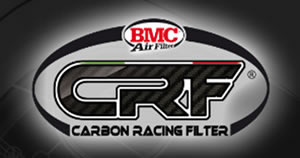 For any other info, please see the dedicated site www.carbonracingfilter.com